Wie wie? Nun, so:
Boot it up and set up your profile.
Go to the list of pub servers and get an invite code from one.
Click "+ Join Pub" in the top left corner of Patchwork and paste in the invite code.
Explore by browsing public posts and channels, expand into your extended network (Click on More > Extended Network).
Introduce yourself on the #new-people channel.
Follow people you find interesting. You will download content authored by everyone you follow, and everyone who they follow.
Have fun, and be respectful of others. The scuttleverse is a nice place.
(Quelle: Scuttlebutt Introduction)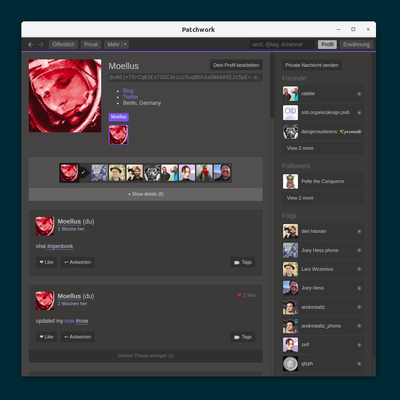 Heimische SSB Instanz wäre natürlich sehr naiss, da gebe ich Ihnen Recht.
Und via Libre Lounge: Joey Hess plaudert zum Thema.
Offline-first, nur anders: iOS Geräte bleiben noch aussen vor – die Spieler der Gegenmannschaft finden und folgen sich mit Manyverse.